LAHORE: Punjab Additional Chief Secretary Fazeel Asghar presented the proofs of late Zeeshan, killed in the Sahiwal shootout, affiliation with terror groups before the provincial lawmakers in an in-camera briefing, official informed media.

The Punjab government representative, however, also admitted operational error committed by the Counter Terrorism Department officials in the Sahiwal shootout, which costed lives of Khalil family.
A Joint Investigation Team formed to probe the Sahiwal killings, in its initial report submitted to Punjab chief minister, mentioned negligence on part of the CTD officials. The report added that there was no link between the Khalil family killed in the incident and terrorism.
The additional chief secretary said that the CTD officials were not aware of Khalil family's presence in the car, and hence called the loss as result of ' severe criminal negligence', adding that the personnel involved in the Sahiwal incident won't be spared from punishment.
He said that Zeeshan was in contact with the terrorists, and was affiliated with Adeel Hafeez group from a quite long period of time.
Asghar said that Zeeshan's car was being followed by the intelligence agencies as it was in use by the terror operatives. The personnel started chasing the white Alto after intercepting deceased's contact with his aides near Manga Mandi.
Opposition demands judicial commission on Sahiwal incident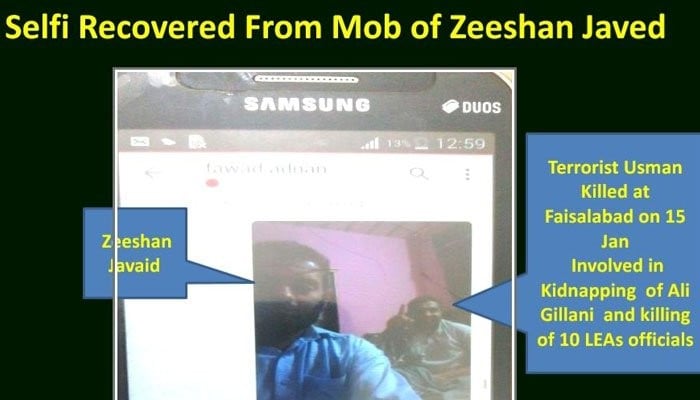 Punjab Opposition Leader Hamza Shehbaz rejected the JIT report and expressed his dissatisfaction over the briefing. The Pakistan Muslim League-Nawaz demanded the formation of a judicial commission on the tragic incident.
"The nation wants to know the real facts. We don't want to do politics on the incident. The preparators should be hanged at the site of the incident," he said.
The opposition leader protested over the absence of Punjab chief minister in the meeting.