KARACHI: A woman alleged that Muttahida Qaumi Movement – Pakistan (MQM-P) lawmaker Salman Mujahid Baloch had sexually assaulted her.
The woman named Aleena, filed a complaint against the MQM MNA at Gulshan-e-Iqbal police station, alleging that he had sexually assaulted and subsequently started to blackmail her.
She has alleged that Mujahid sexually assaulted her for the first time on August 12, 2014, at Parliament lodges and made a video of it through a hidden camera.
In her application to the police, she said that Mujahid promised to marry her in order to keep her silent and added that when she reminded him of his promise, he abducted her brother and tortured him.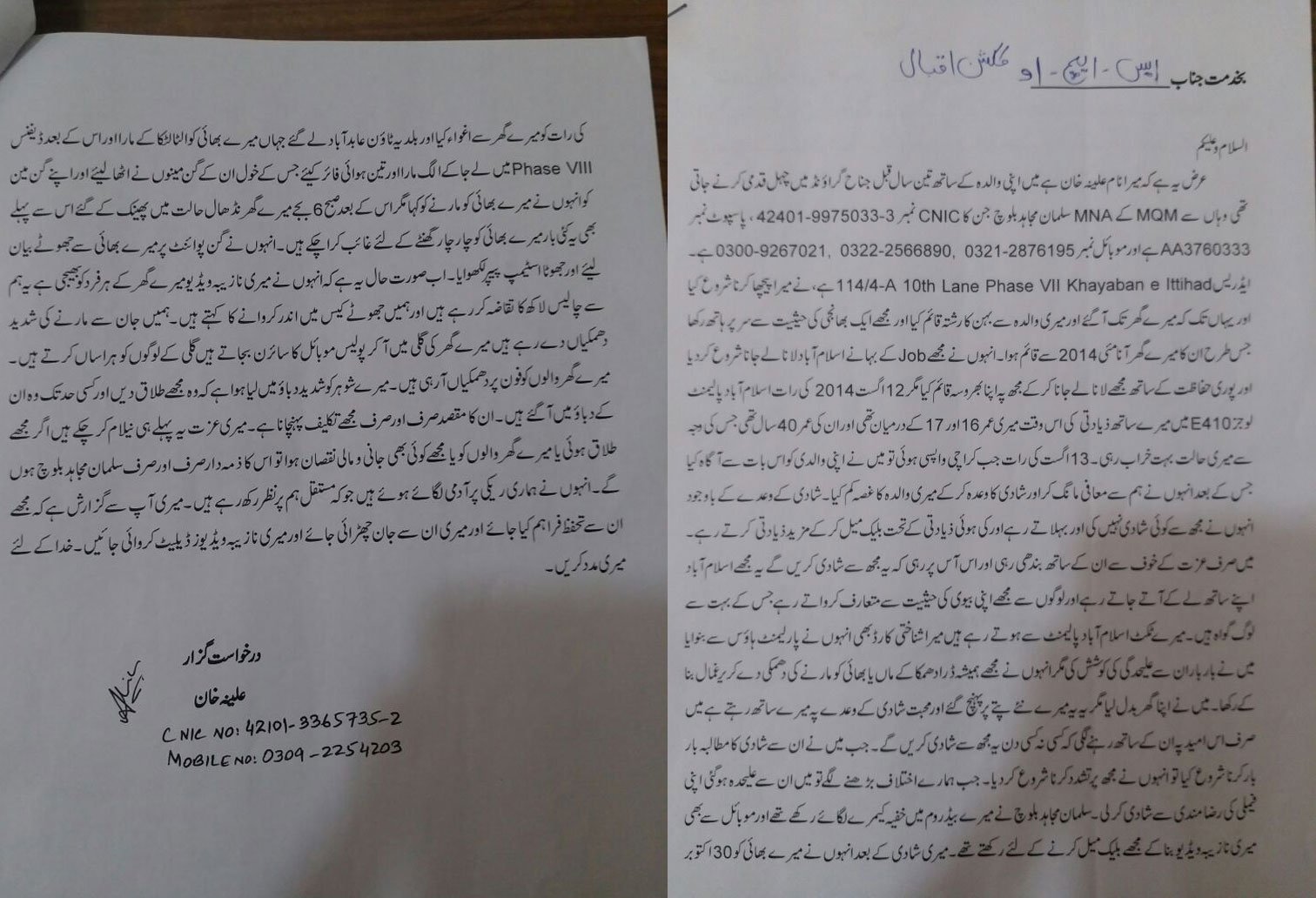 The woman also alleged that Mujahid has demanded a sum of Rs4 million for the video, adding that if any harm befalls her then the MQM lawmaker will be responsible.
Earlier, the lawmaker had lodged a complaint against the same woman and had alleged that she fraudulently took Rs4million from him for her mother's treatment at Shaukat Khanum Memorial Cancer Hospital.
Mujahid had claimed that he came to doubt her when she asked for more money, and later came to know that she is a fraud.
Salman Mujahid allegedly harasses citizen
Late on Monday, a citizen's post on social media made rounds, in which he claimed that the MQM MNA harassed and threatened him.
The citizen said that Salman Mujahid and his guards brandished weapons at him and hit him too upon not moving his vehicle.
He lodged a complaint against the MNA at Gizri police station, following which Sindh Home Department took back the lawmaker's security.